Alleppey, also known as Alappuzha, is a beautiful backwater destination in the southern state of Kerala, India, famous for its serene backwaters, lush greenery, and traditional houseboats. Nissi Tours & Houseboats in Alleppey are a popular choice for tourists seeking a unique and relaxing accommodation experience.
A single bedroom houseboats at Alleppey & Kumarakom backwaters in Kerala typically includes the following features
Bedroom: The houseboat usually has one bedroom with a comfortable bed, often adorned with traditional decor. The bedroom is designed for a peaceful and romantic atmosphere, making it ideal for couples.
Attached Bathroom: You can expect an attached bathroom with modern amenities like a toilet, sink, and a shower. Some houseboats at Nissi Tours & Houseboats offer open-air showers, allowing you to enjoy the natural surroundings.
Living Area: There are usually a small living area where you can relax and enjoy the scenic views of the backwaters.
Dining Area: A dining area where you can savor traditional Kerala cuisine prepared by the onboard chef. Many houseboats offer all-inclusive packages that include meals.
Sun Deck: Most houseboats feature a sun deck where you can unwind, soak in the sun, and enjoy the panoramic views of the backwaters.
Crew: A dedicated crew consisting of a captain and a chef will take care of your needs during your houseboat stay. Nissi Tours & Houseboats ensure you have a comfortable stay with memorable experience.
Scenic Views: Alleppey backwaters offer picturesque views of the surrounding landscapes, including coconut groves, paddy fields, and local villages. You can witness the local way of life from the comfort of your houseboat.
It's important to book your houseboat well in advance, especially during the peak tourist season, which is typically from October to March. There are various categories of houseboats available, ranging from budget to luxury, so you can choose or get assistance from our team to know one that fits your preferences and budget. You can book a single bedroom houseboat through Nissi Tours & Houseboats or online booking platforms. Make sure to confirm the inclusions, itinerary and any specific requirements you may have when booking your houseboat stay in Alleppey.
There are 03 Categories of Houseboats i.e Deluxe | Premium and Luxury Houseboats.

( Moreover there are Houseboats With upper deck and non upper deck )
This is Single Bedroom Deluxe Houseboat with upper Deck
This is Single Bedroom Premium Houseboat with upper Deck
This is Single Bedroom Luxury Houseboat with upper Deck (Gallery) & Sun Deck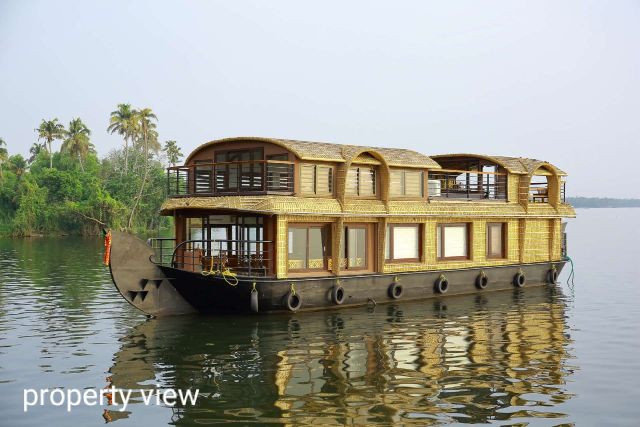 | | | |
| --- | --- | --- |
| Bedrooms | Category | Rates in 2023 on normal days |
| 01 Bedroom for 02 adults | Deluxe | Rs.9000/- onwards |
| 01 Bedroom for 02 adults | Premium | Rs.15000/- onwards |
| 01 Bedroom for 02 adults | Luxury | Rs.25000/- onwards |